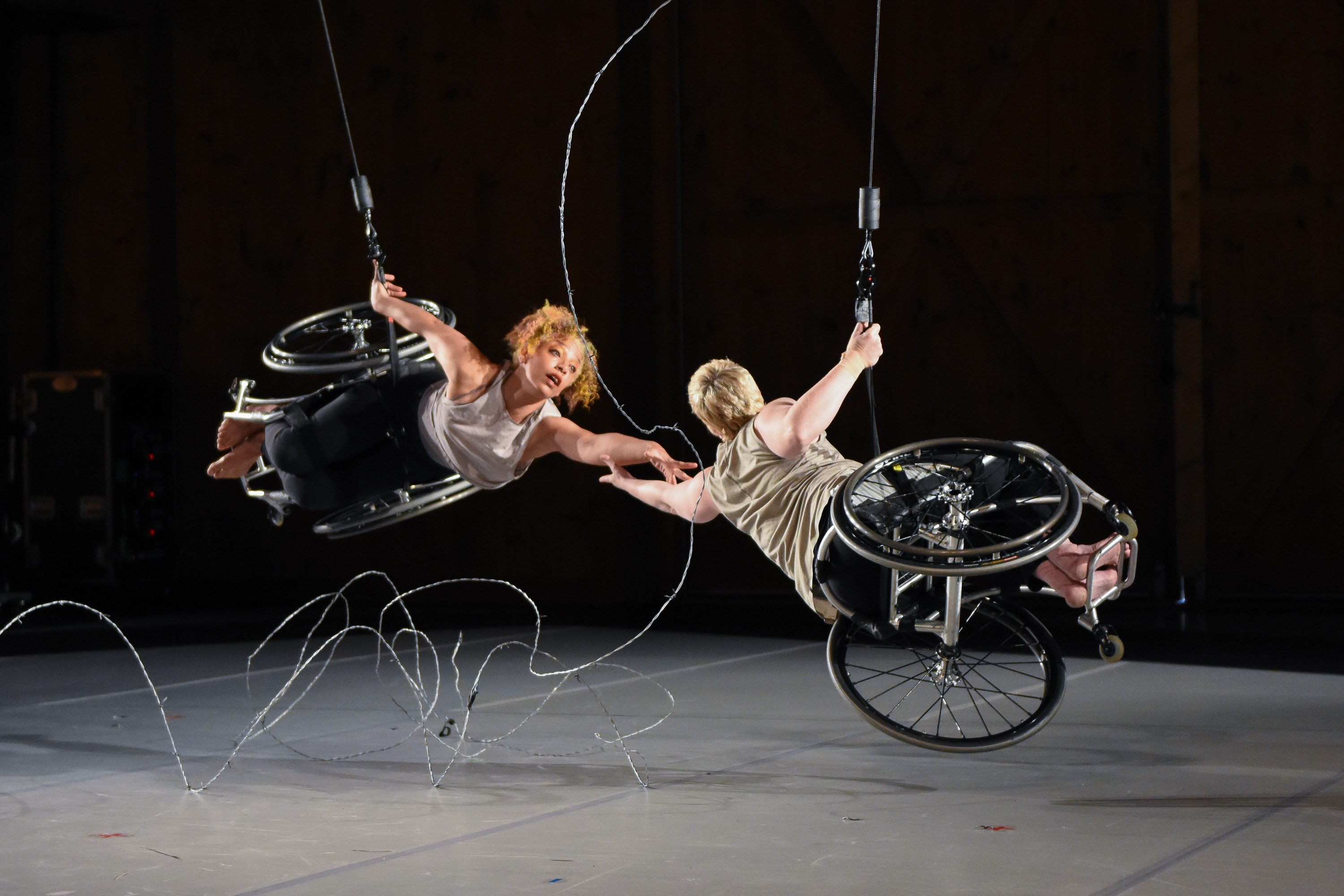 Alice, a dancer with light brown skin and short curly hair, and Laurel, a dancer with pale skin and close-cropped blonde hair, hang from the ceiling. They each have one hand on a cable as they reach for each other with the other. They are nearly horizontal and their legs and feet face out. Silver barbed wire stretches between and beneath them, against the black backdrop.
Wired
Wired is an immersive dance experience that traces the fine line between "us" and "them." Wired meditates in sound, light, and movement on the gendered, raced, and disability histories of barbed wire, showing how it shapes common understandings of who belongs.
Wired is currently in development as Kinetic Light's second large-scale dance production. Kinetic Light's core collaborators will be joined by artists Jerron Herman, Ailís Ní Ríain, and LeahAnn Mitchell.
Wired has seed commission support from The Shed's Open Call Program, residency support from New York Live Arts Plus Partners Program, and production residency support as part of Pillow Lab from Jacob's Pillow Dance Festival in Becket, Massachusetts. Wired is funded in part by the MAPFund and USA Artists.