Against a glowing green, gold, and blue starry sky, the ramp shines with lilac stripes and shadowy projections. Andromeda wheels downhill, hair flying; she pushes Venus backwards through the curve of the ramp. Venus rests her hands on Andromeda's knees. Photo: MANCC / Chris Cameron
Kinetic Light
Kinetic Light is an internationally-recognized disability arts ensemble. Working in the disciplines of art, technology, design, and dance, Kinetic Light creates, performs, and teaches at the nexus of access, queerness, disability, dance, and race.
We are led by disabled artists; disabled artists create, design, and perform the work. Our work speaks to and emerges from disability aesthetics and disability culture, and it is connected to the rich traditions and exciting contemporary conversations of disabled artists in all artistic fields. 
In our work disability is not a deficit, it is a powerful, intersectional creative force that is essential to our artistry. Access is integral to our art and creative process.
Founded in 2016 under the direction and artistic leadership of Alice Sheppard, Kinetic Light artists include Laurel Lawson, Michael Maag, and Wired artist Jerron Herman. The performing company is supported by a talented team of administration and production professionals who work behind the scenes and a roster of additional artists join us to contribute on a project basis.
You are invited
If you have been to a Kinetic Light event, you know we almost always sell out!
Sign up for our newsletter to get tickets before we announce on social media or in the press. We send our subscribed fans "save the date" emails, so you will be the very first to hear about ticket availability and upcoming opportunities to experience Kinetic Light.
Connect with us
Kinetic Light's pages on Instagram & Facebook are active spaces for conversation and resource sharing. Connect with people all over the world who share an interest in innovative disability art. Some of our hashtags on all networks are #kineticlight, #disabilityartistry, and #rampjoy, and remember to tag us!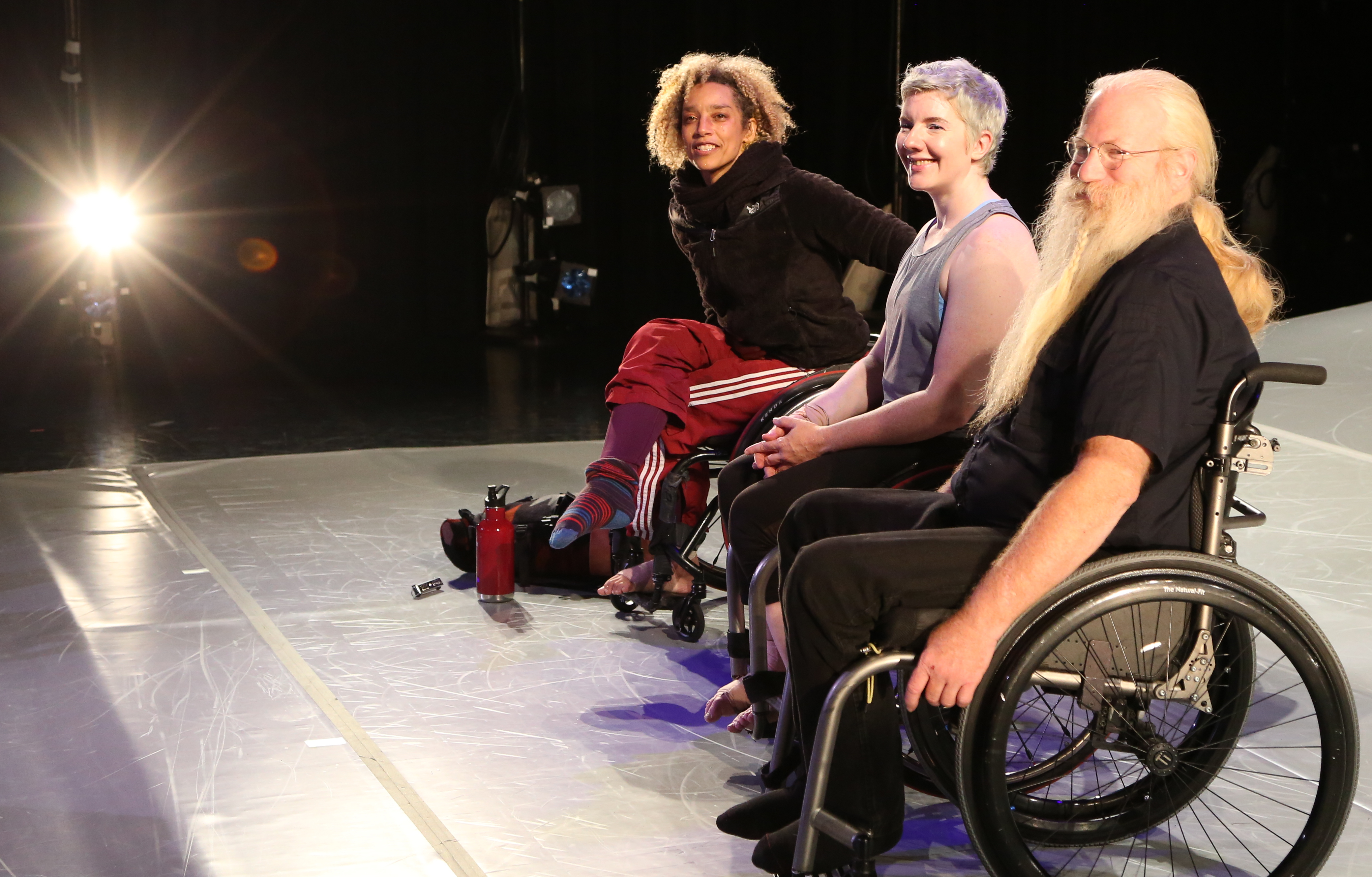 Alice, Laurel, and Micheal sit side by side in their chairs, on gray marley and lit by stage lighting. They are wearing casual and rehearsal clothing and all three are grinning at someone in the audience. Photo: MANCC/Chris Cameron
Bios
artists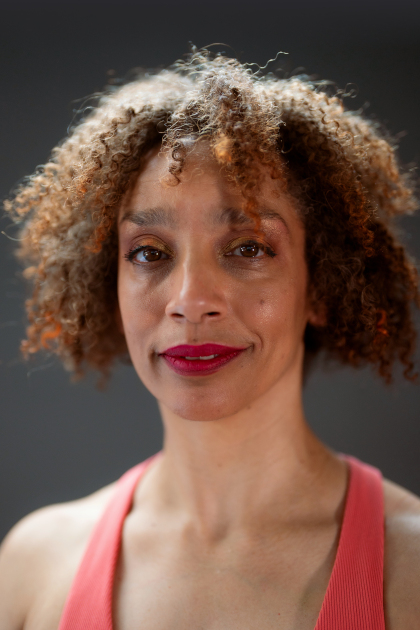 Alice Sheppard
Alice Sheppard is the Founder and Artistic Director of Kinetic Light, as well as a choreographer and dancer in the company.
Sheppard studied ballet and modern dance with Kitty Lunn and made her debut with Infinity Dance Theater. After an apprenticeship, Sheppard joined AXIS Dance Company, where she toured and taught in the company's education and outreach programs. Since becoming an independent artist, Sheppard has danced in projects with Ballet Cymru, GDance, and Marc Brew Company in the United Kingdom and Full Radius Dance, Marjani Forté, MBDance, Infinity Dance Theater, and Steve Paxton in the United States. Her choreography has been commissioned by Full Radius Dance (2019), CRIPSiE (2016), and MOMENTA (2019, 2016 and 2014).
A Bessie award-winning choreographer, Sheppard creates movement that challenges conventional understandings of disabled and dancing bodies. Engaging disability arts, culture, and history, she is intrigued by the intersections of disability, gender, and race. In addition to performance and choreography, Sheppard is a sought-after speaker and has lectured on topics related to disability arts, race and dance. Her writing has appeared in The New York Times, in academic journals, and the anthology Disability Visibility, edited by Alice Wong.  She is a 2020 Disability Futures Fellow, a joint initiative of the Andrew W. Mellon Foundation and Ford Foundation, respectively.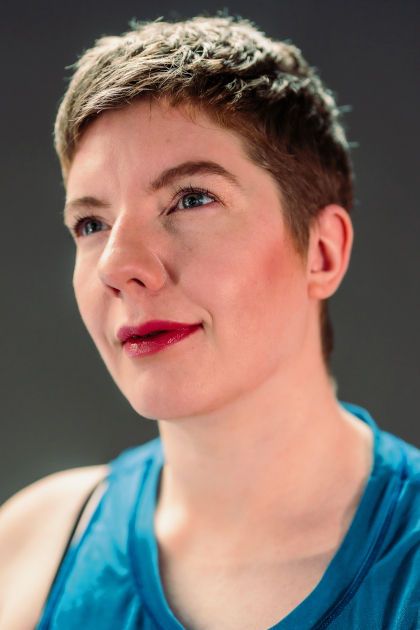 Laurel Lawson
Laurel Lawson is a choreographic collaborator, dancer, designer, and engineer with Kinetic Light. She is the primary costume and makeup designer, contributes other technical and production design, and designs the wheelchairs that she and Alice use in performance. She is also the product designer and lead for access and software initiatives such as Audimance, the company's app which revolutionizes audio description for non-visual audiences, and the primary curriculum author and teacher for Access ALLways, the hospitality & experience paradigm and collected practices for holistic disabled-led equity & accessibility.
Lawson began her professional dance career with Atlanta's Full Radius Dance in 2004. In her independent and transdisciplinary practice, homed at Rose Tree Productions, her work includes both traditional choreography and novel ways of extending and creating art through technology and design; in the creation of worlds and products experienced, installed, embodied, or virtual.
Lawson's choreography is marked by intensive partnering and grounded technique. Bringing the nuance of disabled artistry, she creates work for nondisabled, disabled, and physically integrated companies. She often weaves together abstract and concrete themes with overarching mythological inspiration, with attention to engaging, innovative, and immersive audience experience. Her work has been recognized with a 2019-20 Dance/USA Artist Fellowship, made possible with funding from the Doris Duke Charitable Foundation. 
Lawson is additionally the CTO and co-founder of CyCore Systems, a boutique engineering consultancy which specializes in solving novel, multi-realm problems of all sizes for a global clientele. A noted public speaker and teacher, she speaks on a range of technical topics as well as on leadership and executive practice, accessibility, culture and equity, and how to cultivate creativity and drive innovation. She also advises and consults for a wide range of commercial, academic, and nonprofit institutions including Dance/NYC and Dance/USA.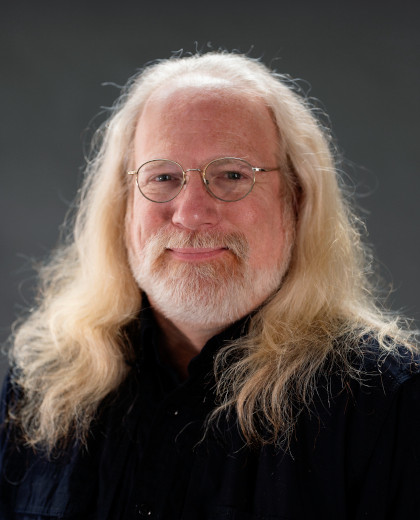 Michael Maag
Michael Maag is the scenographer for Kinetic Light.
Maag is an award-winning designer of lighting, video, and projection for theatre, dance, musicals, opera, and planetariums. He sculpts with light and shadow to create lighting environments that tell a story, believing that lighting in support of the performance is the key to unlocking audiences' emotions. Maag has built custom optics for projections in theaters, museums and planetariums; he also designs and builds electronics and lighting for costumes and scenery. 
Maag is passionate about bringing the perspective of a disabled artist to technical theatre and design. He is currently the Resident Lighting Designer at the Oregon Shakespeare Festival. His designs have been seen on the Festival's stages for the last 20 years, as well as at theatres across the country. He has spoken at several theatre and architecture conferences on the importance of access for the disabled artist in the technical theatre field.
Jerron Herman
Jerron Herman is a dancer and choreographic collaborator with Kinetic Light. 
He is an interdisciplinary artist who creates through dance, text, and visual storytelling. From 2011-2019 he was a principal member of Heidi Latsky Dance and also served as their Development Director from 2016-19. Herman was a finalist for the inaugural Apothetae/Lark Play Development Lab Fellowship and was also nominated for a Fellowship in Dance from United States Artists. His latest works include Breaking and Entering with Molly Joyce at Danspace Project; Many Ways to Raise a Fist for the 29th Anniversary of the ADA at the The Whitney Museum; and Relative – a crip dance party – for the disabled-led festival I WANNA BE WITH YOU EVERYWHERE at Performance Space New York. He studied at Tisch School of the Arts and graduated from The King's College. The New York Times has called him, "...the inexhaustible Mr. Herman."
Herman is also a writer, moderator, and advocate for the arts; he has served on the Board of Trustees at Dance/USA since 2017. He is a 2020 Disability Futures Fellow, a joint initiative of the Andrew W. Mellon Foundation  and Ford Foundation respectively. 
administration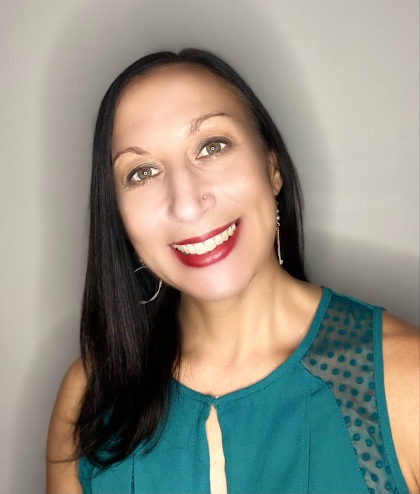 MOLLY TERBOVICH-RIDENHOUR
Molly is the Managing Director for Kinetic Light.
Molly Terbovich-Ridenhour has more than 15 years of experience in nonprofit leadership, organizational development and a lifelong background as a dance practitioner, educator and performer.  Previous to her role with Kinetic Light, she led the San Diego Civic Youth Ballet as the President & CEO for over 10 years. During this time, she revitalized the overall business infrastructure, established marketing and development departments, and led the organization through the challenges of a global pandemic resulting in the resilience of strong financials and substantial programming growth. She is a graduate and member of the Fieldstone Nonprofit Leaders Learning Group and the Community Arts Education Leadership Institute (CAELI).  Molly has served on the boards of Dance/USA, transcenDANCE Youth Arts Project, Balboa Park Cultural Partnership and currently serves on the Executive Board of Women's March San Diego.  She holds an MFA in Dance from Arizona State University and resides in San Diego, California.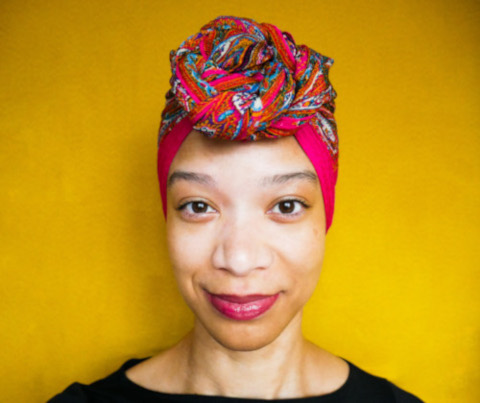 MORGAN CARLISLE
Morgan Carlisle is the People & Company Operations Manager, connecting the internal dots at Kinetic Light.
Carlisle enjoys infiltrating and bringing equity to Atlanta's cultural arts scene through her choreography, arts administration, dance education and curation work. Unprejudiced resourcing is a personal passion, motivating her to be an open door for all artists seeking insights. She has served as Chair for both Eyedrum Art and Music Gallery and Fly on a Wall, while sitting on several committees such as the MARTA Arts Council (inaugural member), DanceATL (inaugural member) and The MAD (Modern Atlanta Dance) Festival.
Carlisle is also active in private and public projects ranging from performative, transformative and social dismantling. She and her partner have won several awards and grants in support for their exhibit featuring the art of combat veterans LEFT OUT.
In 2018, she founded Veracity Dance Company; an education and self enlightenment platform that centers child development through dance.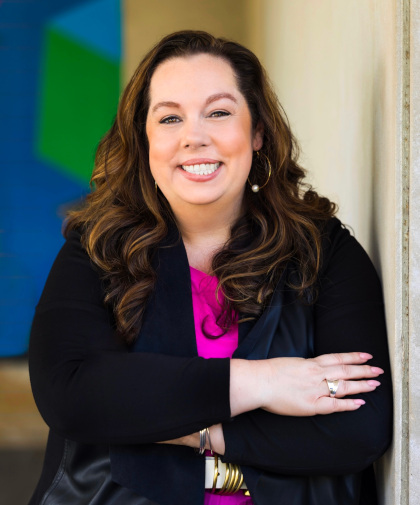 Mariclare Hulbert
Mariclare is Kinetic Light's Marketing & PR liaison and manages marketing, communications, and media relations.
Owner of Mariclare Hulbert Consulting, she has 18+ years of experience in the arts and nonprofit fields, specializing in strategic marketing, communications, outreach, and PR. Her arts clients have included Dance/NYC, Dance/USA, the National Center for Choreography-Akron, and Jacob's Pillow, among others. She worked at the internationally renowned Jacob's Pillow Dance Festival for nearly 10 years, serving as Director of Marketing & Communication, leading a team of marketing and PR staff, customer service professionals, graphic designers, photographers, and videographers.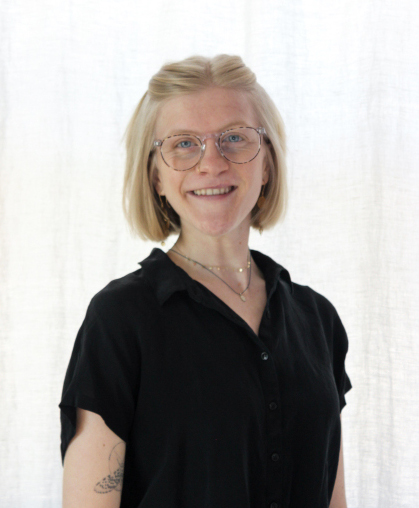 Rachel Hickman
rachel hickman is Kinetic Light's Access Manager & Cultural Steward, nurturing Kinetic Light's commitment to disability aesthetics and culture internally and externally.
Perpetually curious, hickman dances, writes, organizes, and develops multidimensional artwork that emerges from explorations of natural and unnatural fissures, divisions, and boundaries. She graduated summa cum laude from Florida State University with a BFA in Dance in 2020. During her time at Florida State, hickman was a Truman Scholar candidate and the recipient of the 2019 National AATI Essay Award. Passionate about intersectional social justice and the arts, she has attended and interned for Urban Bush Women's Summer Leadership Institute, and she continues to deepen her practice in disability aesthetics through her time with Kinetic Light. When not working, she refuels outdoors in the sunshine – preferably with hands in the dirt.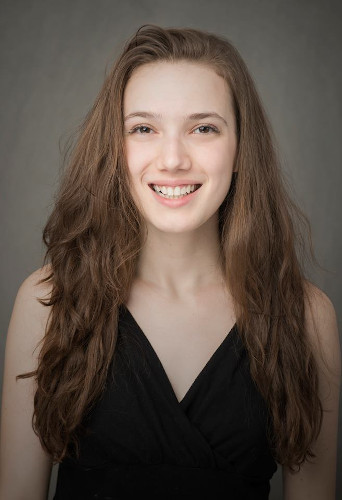 Morgaine De Leonardis
morgaine de leonardis is a Co-Producer of LAB, creating space for gathering and connection.
she is a dancer, performer, creative director, producer, and community organizer with a deep and ongoing access practice. she is a creative dyslexic, third generation irish-italian american from jersey city, new jersey.
production
Tiffany Schrepferman
Tiffany Schrepferman is Kinetic Light's Production Stage Manager.
She is a Production Stage Manager & Lighting Designer who is passionate about partnering with remarkable artists and creators to bring their visions to life—be it on the stage, in a warehouse, under a water tower, deep in the forest, under a staircase, or in the middle of a pond. Tiffany holds a BFA in Dance from Belhaven University and has been touring nationally & internationally for the last dozen years or so. Along her travels, she has worked for the American Dance Festival at Duke University for over a decade, and the University of the Arts seasonal Dance Series for the past six years. Some of the thrilling collaborators she has had the pleasure of sharing time with include Rosie Herrera Dance Theatre, Tulsa Ballet, Ad Deum Dance Company, Gaspard & Dancers, Amirov Dance Theater, Kate Weare Company, Sara Juli, METdance, Uptown Dance Company, The Project Dance Foundation, Hope Stone Dance Inc., Dance of Asian America, Dance Houston, TALK Dance, Vitacca Dance Project, Frame Dance Company, Ash Danceworks, Aimed Dance, Upstage Theater Company, and many others. Tiffany's great delight in her career is to partner with artists and creative minds of today to bring important voices into the light—making them seen and heard.
Stephanie Byrnes Harrell
Stephanie Byrnes Harrell is Kinetic Light's Company Manager.
Additionally, she currently works as a Production and Company Manager for Carolyn Dorfman Dance. She has production managed with Dance Heginbotham, CUNY Dance Initiative, Treehouse Shakers, and Princeton University's Program in Dance. She was the Production Stage Manager for A Little Potato and Hard to Peel, and The Boy Who Would Be Captain Hook, both by David Harrell; Gallim Dance; Words on Dance; and Young Jean Lee's Theater Company's Straight White Men. Other programs Byrnes Harrell has stage managed for include the Limón Dance Company, Young Arts at BAC, Young Arts Presidential Scholars Program, the Live Ideas Festival at New York Live Arts, and Uptown Nights at Harlem Stage. 
Nykol DeDreu
Nykol is Kinetic Light's Production Stage Manager.
Specializing in Stage and Production Management, Nykol's career has spanned diverse disciplines within the performance arts- musical theatre, opera, contemporary dance, Shakespeare, theatre for young audiences, cruise ship entertainment, touring, and devising. Credits include: NetWorks Touring, The Polar Express Holiday Train, Norwegian Cruise Lines, Phoenix Theatre, The Fulton Theatre, Utah Shakespeare Festival, Lake Tahoe Shakespeare Festival, Phoenix Metropolitan Opera, Jacob's Pillow Dance Festival, Bates Dance Festival, and five years as the Production Stage Manager at Blue Man Group, Chicago. Nykol's first collaboration with Kinetic Light was on the world premiere of Wired at MCA, and of the 100+ shows she's called in her career, it was the most thrilling.
An educator as well as a freelance professional, Nykol blends production opportunities with adjunct lecturer posts at Columbia College, Northwestern, and DePaul, and serves as coordinator of the Stage Management Mentor Project for the United States Institute of Theatre Technology (USITT). A long time ago, in a galaxy far, far away, Nykol earned a Bachelor of Science in Theatre Arts from Texas Woman's University, and a Master of Fine Arts in Lighting Design from Tulane University.